The Newbie's Guide to Sushi & Japanese Cuisine
Eating sushi is so much more than a meal; it's a complete culinary experience! From the selection to consumption, there are so many choices and flavor medlies. A far cry from the traditional Western eatery, sushi can be intimidating to many first-timers. At Nikko Japanese Restaurant and Sushi Bar, we welcome seasoned sushi connoisseurs as well as those who are venturing out of their comfort zone for the first time. Here, we'll let you in on all the things you need to know to enjoy Japanese cuisine in Charlotte, North Carolina.
Book your Nikko Japanese Restaurant & Sushi Bar reservation on Resy
Sushi Vocabulary
One of the most intimidating things about delving into sushi is the language and terminology. Get to know the terms and ingredients with this helpful glossary.
Agemono
Fried foods
Daikon
Giant, long white radish
Dashi
Fish stock
Edamame
Soybeans
Futomaki
Fat roll
Fukusa Sushi
A type of sushi that's wrapped in a crepe
Gari
Pickled ginger
Gobo
Burdock root
Goma
Sesame seeds
Hijiki
Black seaweed
Inari Sushi
Aburage stuffed with sushi rice
Kappa
Cucumber
Kombu
Kelp
Maki Sushi
A sushi roll with rice on the outside
Murasaki
Soy sauce
Nasu
Eggplant
Negi
A Japanese onion
Nigiri Sushi
A slice of fish or other toppings on a ball of rice
Kampyo
Dried gourd strips
Nori
Roasted seaweed sheet
Norimaki
A roll with nori on the outside
Okonomi-zushi
Home-style nigiri sushi
Onigiri
Rice balls with various stuffings
Oshi-zushi
Sushi rice and other ingredients pressed into a box or mold
Oshinko
Pickled vegetables
Ponzu
Citrus/Soy sauce made with Yuzu
Roe
Fish eggs put on top of sushi rolls to add color and texture
Sashimi
Sliced or prepared raw fish
Shoyu
Japanese soy sauce
Su
Seasoned rice wine vinegar
Sumitomo
Cucumber salad
Sunumono
Pickled foods
Surimi
Imitation crab or lobster meat made with fish paste
Sushi
Anything made with vinegar rice
Tamago
Egg
Takenoko
Bamboo shoots
Takuan
Pickled daikon radish
Tataki
Finely chopped
Tazuna Sushi
A roll with diagonal strips of food across the top.
Tempura
Deep-fried
Temaki
Hand rolls
Tsukemono
Pickles
Wakame
Lobe-leaf seaweed in strands
Yuzu
Japanese lemon
Sushi Etiquette
Not quite sure how to order and enjoy your sushi without embarrassing yourself and shaming the chef? No worries! It's easier than you think, and we've got some quick study tips to help you feel more comfortable in your favorite Charlotte sushi bar.
You may be offered a hot, wet towel, or oshibori, at the beginning of your meal. Use it to wash your hands and try to fold it back neatly the way it was offered to you before returning it.

Do not rub your chopsticks together.

It's okay to ask for an item that's not listed on the menu. Chef's love to make their own dishes.

If this is your first time, it's okay to stick with something you know and order cooked fish rather than raw — build up to it!

It's okay to eat sushi with your hands, but sashimi should only be eaten with chopsticks.

Dip the fish portion of your sushi or sashimi, not the rice. The rice will soak up too much of the sauce.

Eat nigiri-style sushi in a single bite unless the piece is too big to do it politely.

Gari, ginger, is considered a palate cleanser and should be eaten between bites or between different types of sushi. It should not be eaten in the same bite as a piece of sushi.

Slurping noodles is okay by Japanese standards.

If you are not given a spoon for your soup, do not ask for one. You are expected to pick up your bowl to drink the soup.

Never pass food to another person using chopsticks or use the chopsticks you ate with to take sushi off a community or another person's plate. Pass the plate instead.

Never stick your chopsticks in your rice and leave them sticking up.

Serve each other beverages instead of pouring your own drink. It is customary for the most "prestigious" person at the table to pour the drinks.

Do not take leftover sushi home.
For the most part, American sushi bars, including those in North Carolina, are Westernized, so come as you are and eat as you please!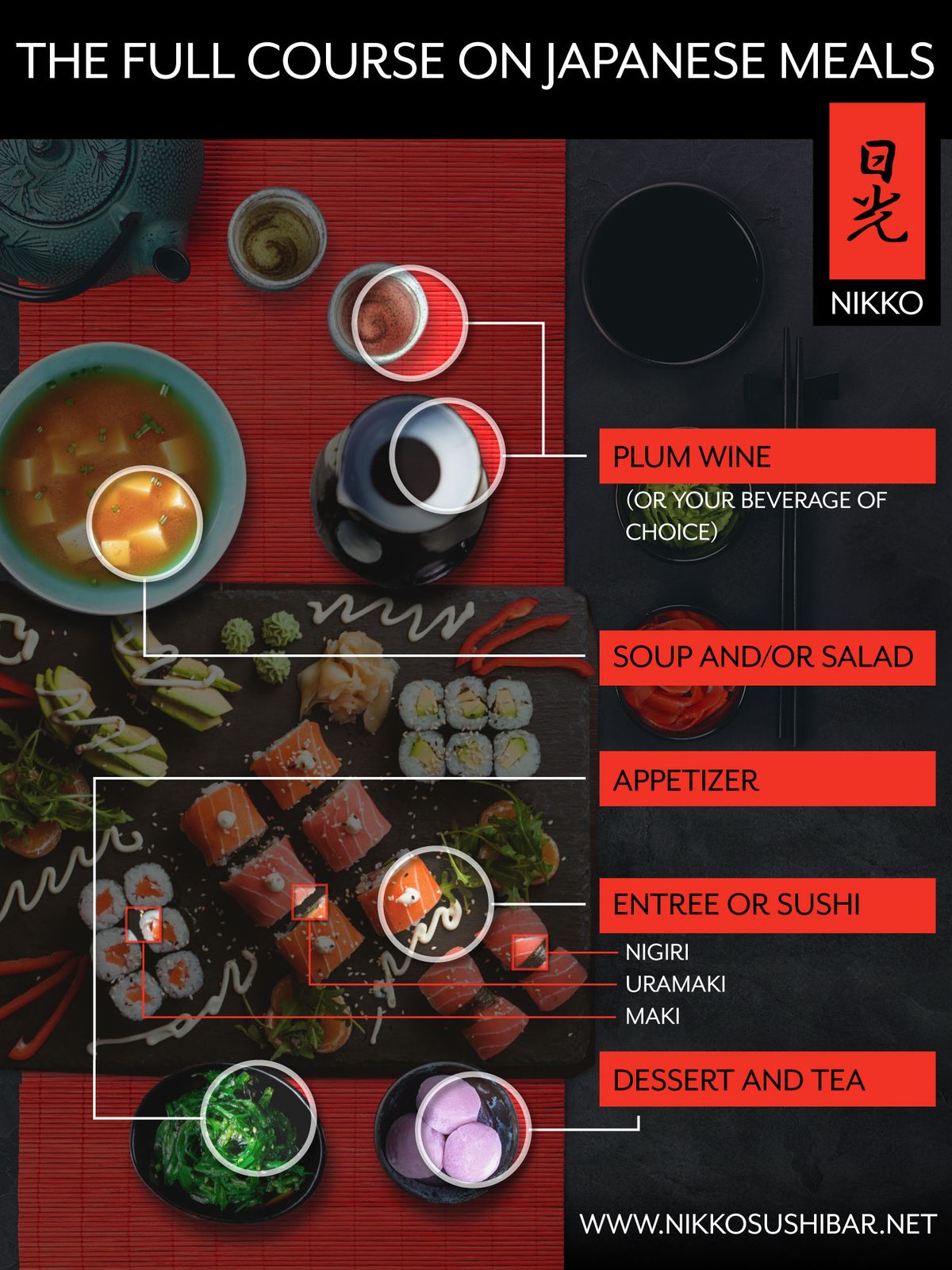 The Full Course on Japanese Meals
It's All About the Sauce!
Sushi is generally best served dipped and may come with a variety of sauces both on top or on the side. Pickled ginger is served as both a garnish and to clear the pallet before diving into the next flavor.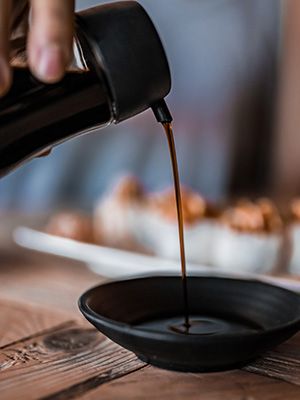 Soy Sauce
Traditional dipping sauce for sushi and sashimi. Soy sauce has a salty and sweet flavor.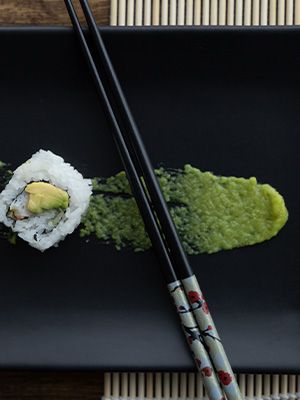 Wasabi
Made from Kudzu, wasabi is slightly spicy like horseradish. It is used to add a kick to your sushi and diminish the fish smell.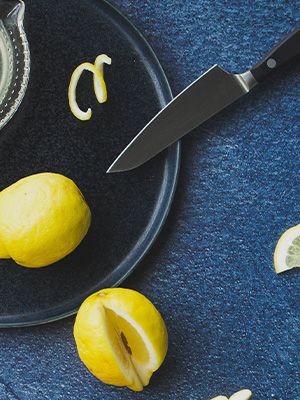 Ponzu Sauce
A citrus-based sauce that is often mixed with soy sauce. Ponzu adds a tart, tangy flavor to sashimi.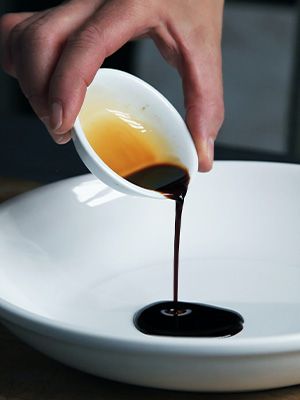 Eel Sauce
Heated for serving, eel sauce is a thick, sweet sauce, made from a soy sauce base mixed with Japanese rice wine and sugar.
Navigating Sushi Menus For Vegetarian Options
Because the word sushi tends to be synonymous with "raw fish," it can intimidate many people who are not ready to eat their protein raw and may seem like a hard no for those who are vegetarian. However, if you want to invite your vegetarian friend on a sushi date or you are the vegetarian friend, here are some menu items you can enjoy without missing out on the experience.
Edamame - steamed and salted soybeans
Spinach Goma-ae - steamed spinach with sesame sauce
Asparagus Goma-ae - steamed asparagus with sesame sauce
Vegetable Tempura - fried assorted seasonal vegetables
Crispy Vegetable Spring Roll
Miso Soup
House Salad with Ginger Dressing
Cabbage and Mango Salad
Veggie Yaki Soba
Veggie & Egg Fried Rice
Flash Fried Tofu Teriyaki
Veggie Roll
Asparagus Roll
Custom Roll
All the Desserts and Drinks!